Do you know what minimalist web design is? If not, then you are probably one of those who have not yet experienced the amazing growth of your page on the Internet. And perhaps, now, you wonder what is the relationship between the two issues. Keep reading, as we will answer that and many other questions below.
The minimalist design is based on the simplicity y sobriety of the elements That composes. It has been brilliantly summed up in the phrase "less is moreWhich, for sure, you have ever heard. It emerged in the early 20s and today it continues to exert its influence in various fields.
Now, when it comes to web page design, minimalism is aimed at highlighting the most relevant content through the simplicity of details. However, its objectives are not limited to the strictly visual, but provide excellent advantages from a functional point of view.
Characteristics of minimalist web design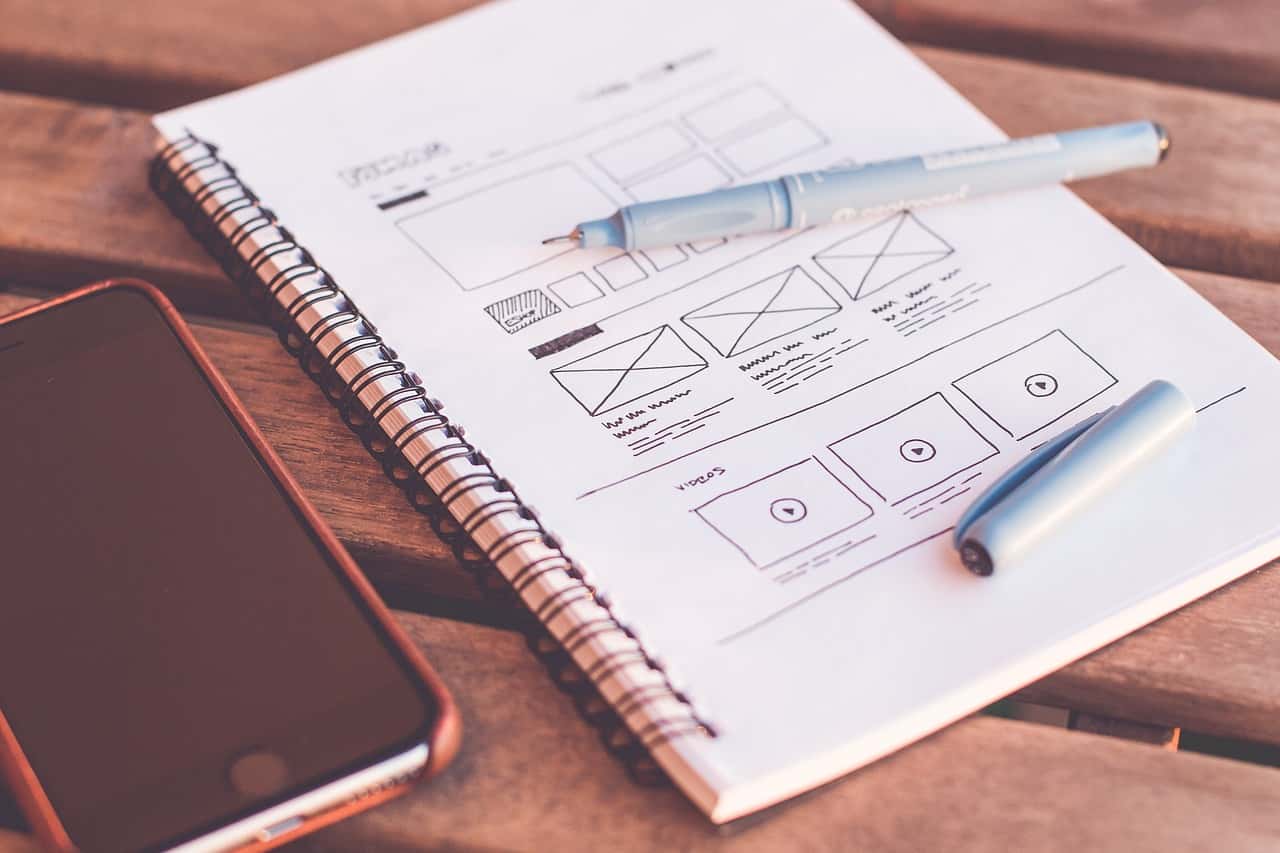 Although it is very easy recognize a web page With minimalist design, creating it is not so simple. The reason comes from the fact that, despite the basics that serve as a premise, there is great complexity when it comes to giving life to a project inspired by such characteristics.
Hence, it is essential to take into account the following keys for effective development:
➜ Zero extra details. The minimalist style is identified by its high functionality; therefore, we will not find padding elements in it. In this sense, only the essential is used; what allows to achieve the objectives of a specific design.
➜ Taking advantage of the vacuum. White spaces are common in minimalist web design; but, the interesting thing is that these are not areas without purpose. On the contrary, the vacuum is one of the most useful tools of this trend; since, it is used to focus the view on the content to be highlighted.
➜ Originality of the typography Fonts are very important elements in this design. If there are not many aspects to turn to to attract the attention of the visitor, then in typography you can find a great opportunity to unleash creativity and achieve an interesting result.
➜ Intuitive interface. This is one of the biggest challenges that this style brings with it, but it is also one of the most powerful features and one that offers the most benefits. Well done, this type of design is easy to use and navigation is comfortable. However, carrying it out is quite a challenge, because it must be done through a structure that is not obvious.
Indeed, minimalist web design is simple in terms of results, but it is not easy to achieve; thus, it is one of the styles that requires the most time when creating content. The analyst is required to have extensive knowledge and therefore, it is a job that should not be entrusted to inexperienced people.
---
Source: Javi Niguez - Youtube
---
Minimalist web pages and SEO positioning
When we talk about web pages, we cannot make decisions without thinking about how they influence the SEO. Since, what does not offer benefits in terms of classification in the SERP resultsIt will hardly be a tool or strategy that should be applied.
Fortunately, the characteristics of the web design Minimalist make it a perfect style to boost search engine rankings. Let's see:
❶ Its simplicity favors loading rate, essential aspect to reduce the bounce rate.
❷ Similarly, being intuitive facilitates navigation, making the user experience more comfortable.
❸ And since the content is king, few trends are as effective as this one in prioritizing it.
With so many points in favor, minimalism is one of the most effective styles for climb positions on the Internet. However, it is not compatible with all projects; since, some web pages may rather be affected by a basic design. Here is another reason to search Professional advice thereon.
We must bear in mind that, lack of elements and predominance of emptiness they are not always favorable. Do you want to know if minimalist web design is what you need? Contact us. On Notecopies We have a team of professionals who are experts in this trend and we can help you define what your page requires to drive traffic.